Status

Sold Out

Price

1, 2 & 3 bedroom apartments
from $345,000

Summary and Features
Construction: Q2 2018 - Q4 2019
No. of apartments: 152
Commercial spaces: 8 retail tenancies
Car park: Basement 1–2, Ground floor and Level 1
~

Fully activated rooftop featuring a 20 metre infinity pool, barbeque area, yoga platform and gymnasium.

~

Modern yet timeless interiors and considered architecture by Buchan Group.

~

Fully landscaped common areas throughout.

~

Luxurious lobby.

~

Secure storage cages.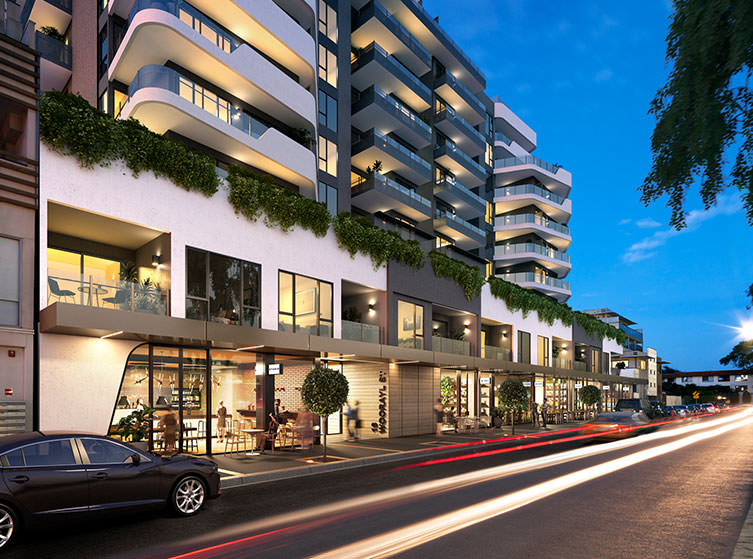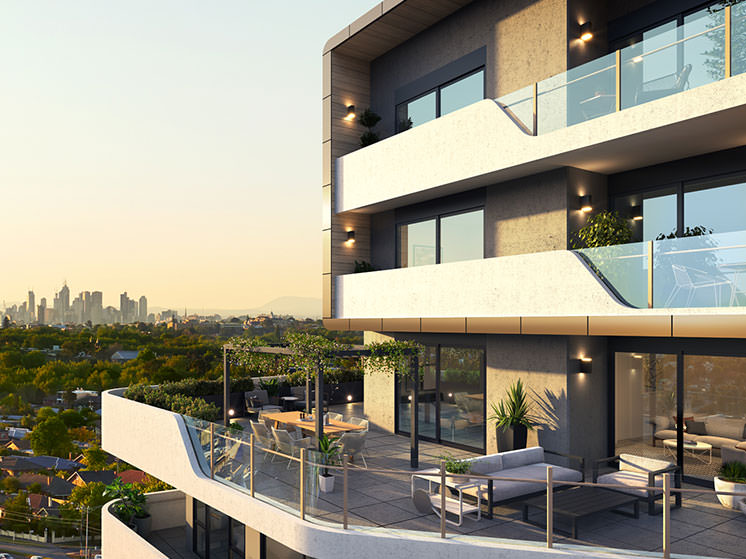 Project Information
Architecture by Buchan Group defines a modern centre-piece of Carnegie's retail and residential neighbourhoods. The 12 level design features just 152 apartments to allow for a selection of larger floorplans and extended private balconies that reimagine outdoor living. The sculpted terrace form maximises exposure to the views and increases the scale for coveted gardens to bring subtle layers of greenery into the design. The building's lineal form is softened by curving, glazed and rendered balconies and a recessed central component with protected outdoor zones that are set within the design. A natural material and colour palette has been inspired by local parkland. The upper two levels sit back within bronzed metal pods which feature timber look lining to the balcony providing an organic accent.